Christina McAlvey, Silvia Martinez, Foo Nguyen and Dan Rinaldi all use family heirloom recipes to create connection and joy
The great American recipe Premieres in two weeks! Watch Friday, June 24 at 9 p.m. on WITF TV, the PBS Video App or online. The eight-part competition series celebrates the multiculturalism that makes American food so vibrant and unique.
Ten chefs will share their unique culinary styles, all shaped by their backgrounds – Syrian, Hungarian, Vietnamese, Mexican, Italian, Puerto Rican, Filipino and Southern soul food. The finished dishes represent the flavor and variety of American comfort food.
In each episode, contestants showcase two of their beloved signature dishes as they compete to win the national quest for "The Great American Recipe."
Hostess Alejandra Ramos and judges Leah Cohen, Tiffany Derry and Graham Elliot bring their professional insight and culinary knowledge to encourage and support our participants.
Meet four more of our chefs: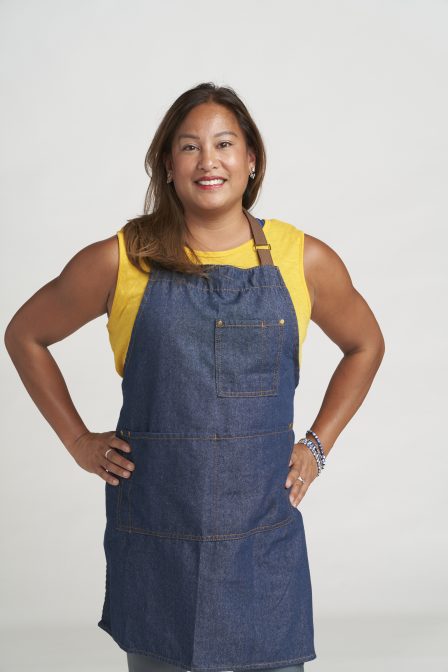 Christina McAlvey calls her food "Fili-Fusion," a blend of Filipino flavors blended with her favorite cuisines. She was born in Michigan shortly after her parents immigrated to the United States from the Philippines in the 1970s. From a young age, she helped her parents in the kitchen, preparing Filipino dishes and bringing home-cooked meals to school for lunch. Her signature dish is chicken adobo, which she learned to make from her father as a child.
Now residing in Portland, she finds that the area's outdoor lifestyle encourages her to prepare healthy, eco-conscious meals using locally sourced, organic and gluten-free ingredients. With an interest in fitness, she loves to create healthier versions of her family's favorite Filipino recipes.
As a small business owner with a busy personal and professional life, she doesn't always have time to grapple with complicated recipes and has learned to make simple and delicious meals with the ingredients she has on hand.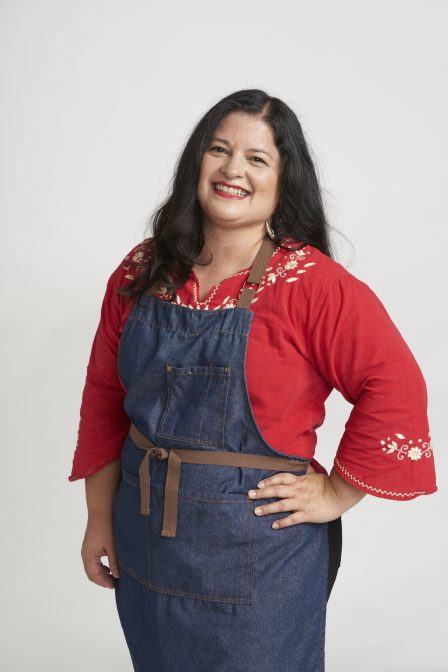 Silvia Martinez grew up in Guanajuato, Mexico cooking authentic dishes learned from her grandma, aunts and mother. After college, Silvia worked as a human resources manager and university lecturer. She met and married an American and they moved to California's Central Coast.
Silvia's transition to life in the United States was challenging, but becoming a mother saw her connecting with other Latinx parents by sharing her favorite recipes and bicultural life through her popular bilingual website.
She has adapted some of her Mexican recipes to reflect the California lifestyle while retaining many traditional Mexican dishes. One of their signature dishes is Sopa Tarasca, a pinto bean-based soup with tomato and chilli ancho, topped with crispy tortilla strips, avocado and queso fresco.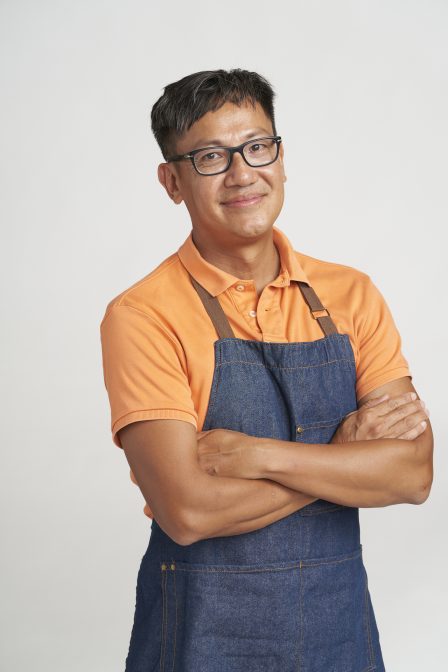 Foo Nguyen loves to prepare his family's favorite recipes and considers his Vietnamese heritage to be his greatest culinary influence. When he was three years old, his family immigrated to the United States and settled in Cincinnati, where he lived until he was 22 years old.
Foo's large family – he is one of eight children – rarely ate out to save money, so his mother always served home meals. When he began cooking, he combined Asian flavors with Midwestern comfort food classics. After his mother was diagnosed with dementia, he was motivated to continue her Vietnamese cooking traditions for his Korean-American wife and their two daughters.
He now lives in Orange County, California where there is a large Asian community and easy access to amazing ingredients. Also a stand-up comic, Foo believes that food and comedy are the two things that can put a smile on anyone's face. His signature dish? Egg rolls filled with pork, crab and shrimp – a family tradition started by his mother.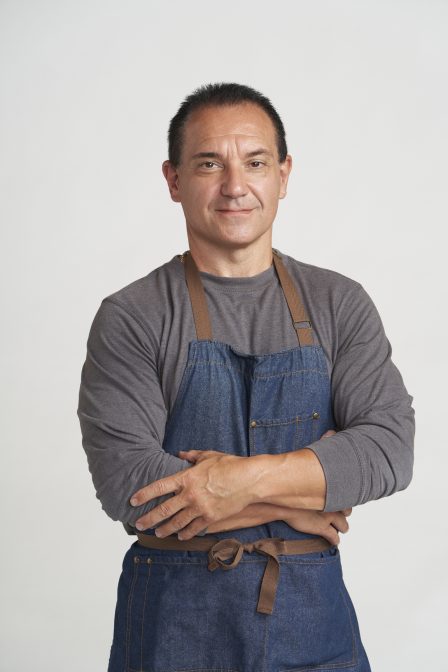 Dan Rinaldi grew up in a multi-generational Italian family and is proud to share his family recipes. He learned to cook in his grandmother's kitchen, where Sunday meals were part of his childhood.
He loves making homemade pasta and continues the tradition with his wife, daughter and grandchildren. The secret of his cooking is ancient Calabrian chilies, originally brought over from Italy, and he tries to incorporate them into as many dishes as possible.
Dan has been a firefighter for 33 years and enjoys preparing hearty meals to share with his colleagues at the fire station. While on duty, Dan was trapped in a burning house and suffered third-degree burns and crushed limbs before being rescued by his fellow firefighters. After his recovery, he came back stronger and continues to thrive in the job he loves so much. His trademark (and a fire department favorite) is his grandmother's meat gravy recipe—Sunday Gravy with Meatballs.
watch The great American recipe Fridays at 9 p.m. starting June 24, or stream on-demand via the PBS Video app and online. Episodes are free to stream until December 31, 2022.