With all of the alarming things happening in the world today, it's more important than ever to step up and celebrate LGBTQIA Pride loudly. So look fabulous, have a great time, be safe, be respectful and stay HIGH.
Now it's time to put together your Pride Stoner pack to take with you to parties and various events. Throw in all your favorite edibles, pre-rolls, drinks, or whatever you like. (Pack them with the other essentials: mints, phone charger, and water.)
In social situations, I love a good preroll, which anyone reading this column can attest to. They can be passed around or everyone can have their own to be even safer in times of a pandemic. I have three great recommendations for pre-rolling in Pride.
I can't tell you how excited I was when I heard about the new brand called Time Machine, which comes from the same farms as Pacific Stone, a brand I've liked before. (My friend Fersosha drew my attention to their 14-packs years ago.)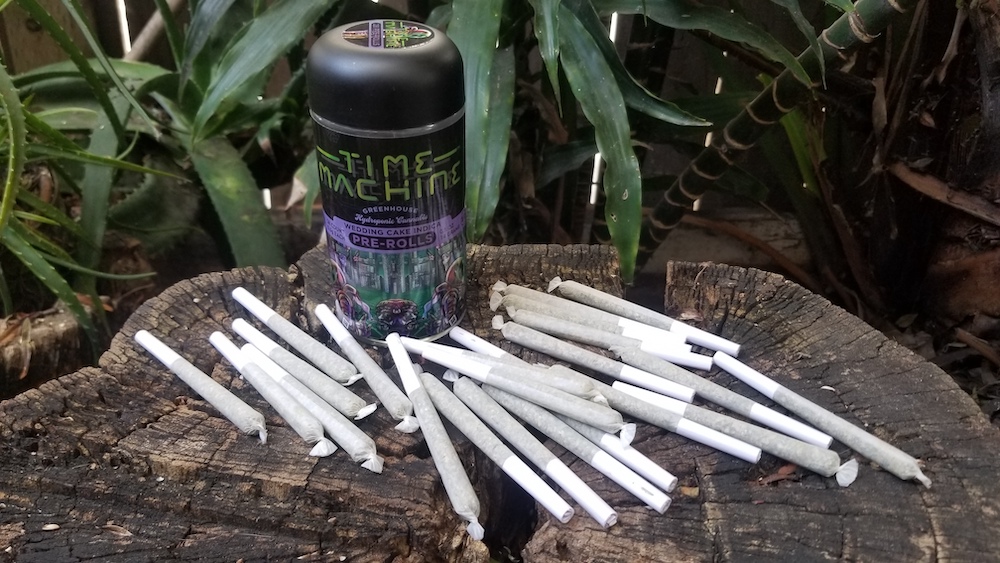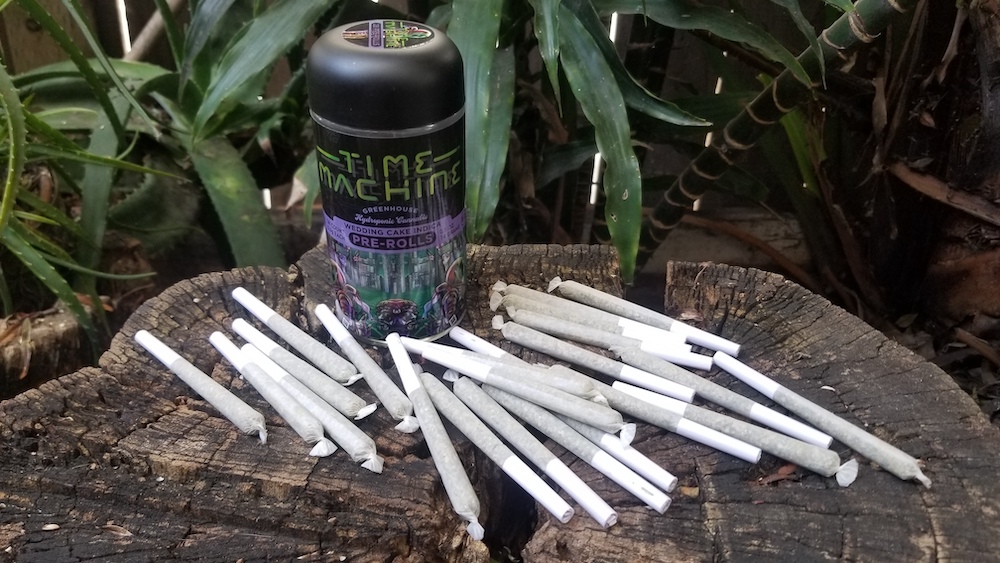 Time Machine has a great design inspired by 1980's video game culture and has some of the strains you would expect like Wedding Cake, GG4, Kush Mints, Strawberry Cheesecake and London Pound to name a few. The joints smoke evenly and are ok, nothing too strong which I like when I go out. When I smoke a little too much THC, I either get paranoid about the fate of humanity or just stare into space and think of… nothing – huh?
What caught my attention was Time Machine's 28-count jar of pre-rolls, totaling half an ounce of cannabis. That's right, a whole half ounce of prerolls to get you through all your Pride needs and beyond. It got me excited! I can toss a few in a doob tube and be on my way – until I'm back for more. The half-ounce jar is $70 plus tax, and you can check Time Machine's website or Weedmaps for local pharmacies that carry them.
Pro tip: Always carry a spare doob tube or recycled link tube. That way, if a joint isn't ready, you can drop it bottom-side down into the tube and seal it. Then it will naturally snuff out the embers and save more weed for later smoking. If you just snort it like a cigarette, you destroy the delicate structure of the lit weed and damage some of the unused cannabis. We might be talking about saving small amounts of litter, but overall, saving weed is always good.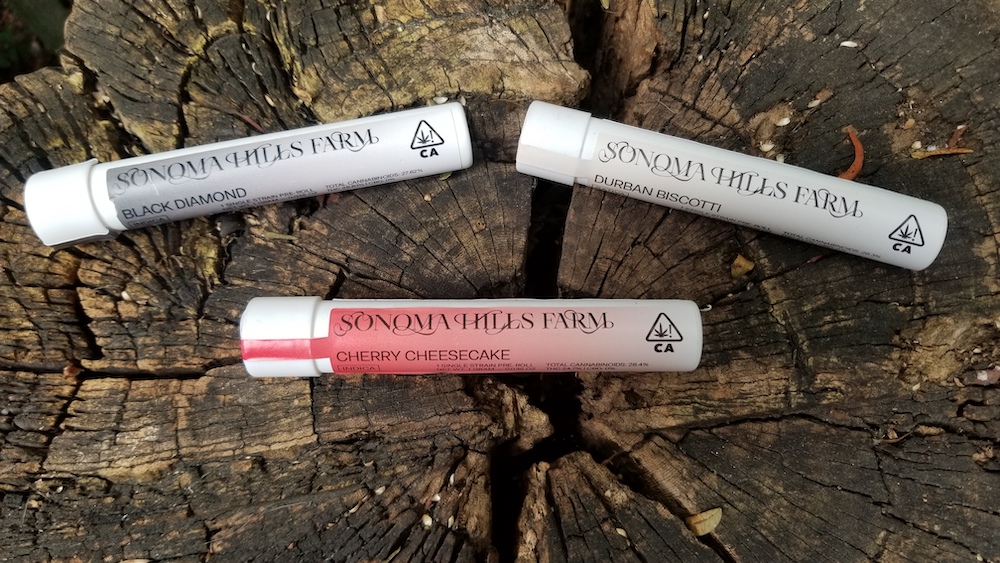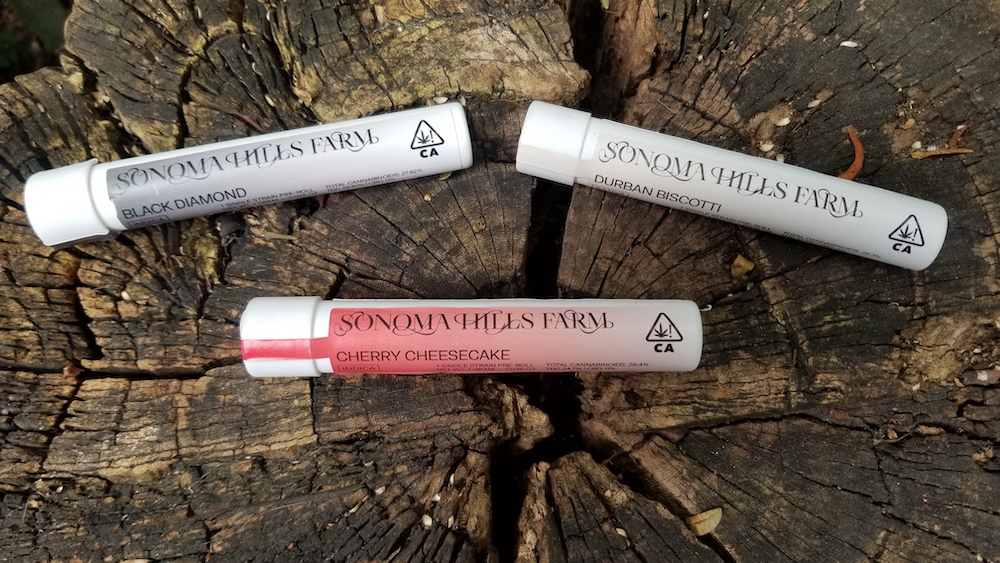 Sonoma Hills Farm, which I wrote about a few months ago, has released their first batch of small series, full-spectrum pre-rolls. I wrapped my lips around their Black Diamond, Cherry Cheesecake, Durban Biscotti, and Cherry Fritter joints and was amazed by their flavor and potency. They lit well and smoked evenly. Nice packaging would make these joints a great gift. I highly recommend them! You can find them on her website or at Sava, a gay-owned delivery service, for just $9 each plus tax.
Finally, for those who want to achieve a little more for Pride than just bud allows, I recommend Presidential's Moon Rock prerolls and blunts, which consist of bud sprayed with distillate and rolled in kief.
A classic moon rock is a prime flower that is painted with a coat of cannabis oil and then rolled in kief or hash. These days, they just spray on a distillate, which is a lot easier than painting each nugget. While I prefer an old-fashioned moonstone, there's room in the world for that too!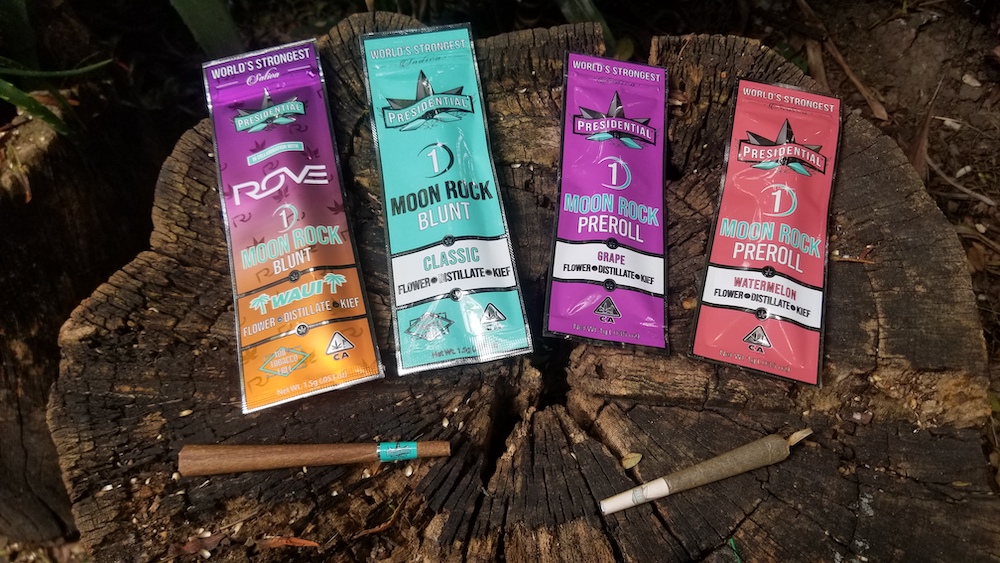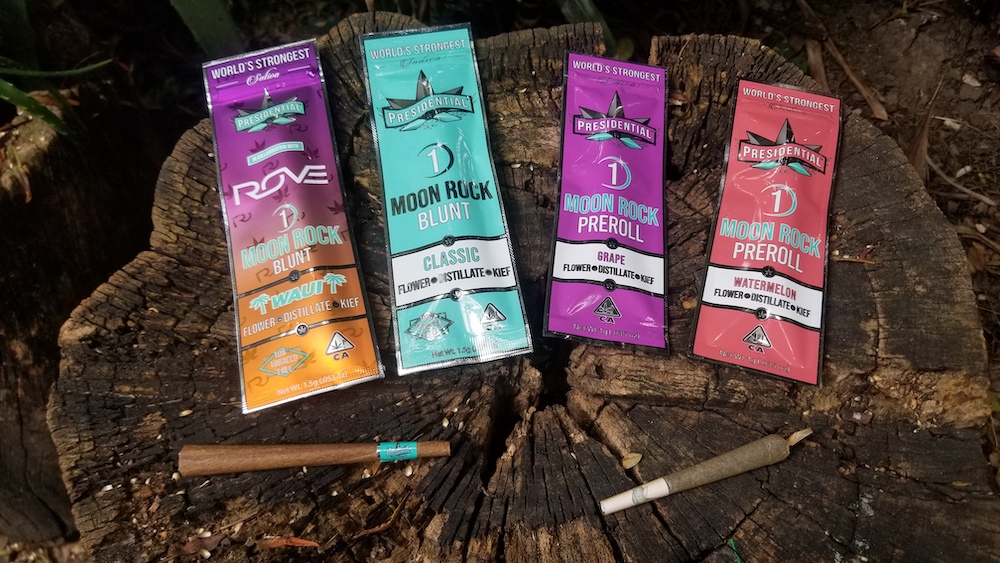 They range in THC levels from 42 to 58 percent, so multiple flavors including Grape, Watermelon, Waui, and Classic will definitely get you super high. The joints and blunts tasted great and burned well. The watermelon blunt produced a nice cool breeze with only 32 percent THC. These will add to all your Pride disco moments and will be sold in Bay Area dispensaries for $20 each. Check their website or weedmaps for locations.
I always buy the Plus Tin of Rainbow Sherbet Gummies for Pride. I've presented them several times and they've become an annual tradition. I love how they smell and taste. Look for them at most pharmacies in the area for about $20, with a portion of the profits being donated to the Transgender, Gender Variant, and Intersex Justice Project.
For those who like a good vape cartridge or Pax Era pod, Jetty has released their new Reckless Rainbow for Pride Month. She contains 85 percent THC and is an indica-dominant hybrid created by crossing Master Kush, Hindu Kush, and Montel's Pride. A portion of profits will be donated to Mr. Friendly, a grassroots advocacy group fighting the stigma surrounding testing, treatment and living with HIV with a message of love and belonging.
Once you have that pack ready, you can hop out and mingle.
If you are looking for a Pride and Cannabis celebration at PUFF, the queer cannabis drag party I produce and host on Thursday 16th June at 7pm at The Joy Reserve, located on the second level of Westfield Center (next to Bloomingdales). Tickets cost $10 and are available through the Joy Reserve website or at the door.
That's right, it's a drag party at the weed shop in a mall! We have come from far. I will be hosting 12 amazing drag performers including Ferosha Titties, Thee Pristine Condition, Mama Dora, Pina Busch, Sanjeev, Carl with Records, Kelly Rose, Brandelicious, Sunshine, Ruby Vixen, Tawdry Hepburn and Oliver Branch. DJ Sergio Fedasz (Go Bang!) will spin 420 favourites. There will be a huge stoner sweepstakes with great cannabis gifts and prize bags, fortified food, mocktails and house specials. The show is set up as a giant catwalk in the center of the store.
The last show at Joy Reserve was super fun, so make plans to be a part of the resurgent cannabis nightlife. A portion of the profits will be donated to the SF AIDS Walk.
Happy Pride everyone! Now it's time to shine.